8 min read / 1 May 2023 / Laura Garvin Gomez
Essential Oils to Eliminate Odour, Once and for All
Sick of nasty smells infiltrating your home? Learn how to fight them the natural way with these powerful essential oils.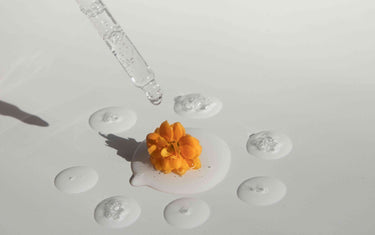 There are smells - good and bad - everywhere we turn.
From fragrant kitchens after a family meal to reeking bins and muddy pets, it can sometimes feel like an impossible task to get your home smelling 100% fresh and clean.
Enter essential oils, the saviour for bad odours. Traditionally, essential oils are used to help keep our physical and mental well-being in check, but their pleasant yet powerful aromas can also lend a hand in refreshing our spaces.
Whether you're trying to mask the smells of your day-to-day or looking to eliminate them for good, an essential oil odour neutraliser is just what you need to get the sweet-smelling home of your dreams.
What causes household odours?
Most unpleasant aromas are caused by one simple factor - bacteria. Bacteria can develop from food, dirt, or debris left over from all areas of the home, leading to stinky smells with no clear origin.
The fibres in your carpets or soft furnishings can also attract and absorb odours caused by food, spills, pets, or even smoking. This can create a stale smell which is made even worse by poor airflow and circulation.
An essential oil with a fresh, clean smell can help eliminate these odours by not only masking these existing aromas, but also attacking the bacteria that causes them to begin with.
What are the best odour eliminating essential oils?
These odour neutralising essential oils are a stellar choice for removing bad odour in houses, no matter where they may come from.
Whether you're tackling damp spaces, dirty countertops, or even personal body odours, here's our list of top picks.
1. Lemon oil
Lemon essential oil is one of the most famous home remedies for cleaning - and for good reason.
Lemon oil is highly antibacterial, anti-fungal, and antimicrobial, making it ideal for constructing homemade cleaning sprays and eliminating airborne contaminants.
The effects of this oil are largely attributed to one of its main chemical constituents, d-limonene, with a study in 2019 confirming its overall strength against harmful microbes.
Once diluted with a carrier oil, using lemon for body odour is also a sound alternative to commercial deodorants.
Learn more about the benefits of lemon essential oil.
2. Myrtle oil
Gentle and woody, myrtle essential oil has become increasingly popular for masking and eliminating odours around the home.
Just like lemon, its powerful antibacterial properties can fight several strains of harmful microbes while also maintaining a pleasant aroma. This is thanks to the high levels of cineole in the oil - a chemical constituent with a long history against bacteria.
Myrtle oil's strongest asset against odours, however, is its antifungal properties. One 2019 study discovered that use of the oil could successfully attack the fungus responsible for odours and inhibit their growth over time.
This makes myrtle a highly effective surface cleaner as well as an all-natural deodorant substitute.
Learn more about the benefits of myrtle essential oil.
3. Eucalyptus oil
The fresh scents of eucalyptus oil are a great choice for those who aren't keen on citrus scents, or for those who prefer crisp aromas in their home.
A study in 2012 found that eucalyptus could effectively tackle numerous strains of bacteria, including staph and E. coli infections.
Eucalyptus oil has also been coined as a home remedy for toe fungus, so could come in handy against unpleasant smells in shoes.
Learn more about the benefits of eucalyptus essential oil.
4. Lemongrass oil
As the name suggests, lemongrass oil carries many of the same effective properties as popular lemon oil.
While lemongrass contains a slightly grassier aroma, its citrus notes link it to feelings of cleanliness when diffused around the home, making it a good choice for masking unpleasant scents.
Lemongrass oil is also around 70-80% citral - a chemical component responsible for producing antimicrobial effects. The combination of citral and limonene in the oil can fight numerous strains of harmful microbes, including staph and candida fungus.
Learn more about the benefits of lemongrass essential oil.
5. Tea tree oil
There is nothing more powerful in the aromatherapy world than the benefits of tea tree oil.
Used for numerous applications as a fighter of bacteria, viruses, and fungus, tea tree oil is often named "nature's solution to odours" for its potent effects.
A large 2006 review found that the oil could successfully combat numerous infections including strep throat, toenail fungus and MRSA among other common conditions.
These properties are linked to the active component terpinene-4-ol, which has been observed against several harmful strains from influenza to the herpes virus.
Learn more about the benefits of tea tree essential oil.
Are there any clean smelling essential oil blends?
Now that we know which clean smelling essential oils to add to our routines, it's time to explore how we can effectively blend each essential oil for odour removal.
If you're looking to really capture that clean smell, essential oil blends like our Immune Boost remedy can help maintain freshness while still fighting bacteria.
Other oils like our Citrus Relief blend can truly capture the bright and positive aromas needed for a clean, happy home.
If pre-made blends aren't your style, you can also try your hand at making your own homemade blends with any essential oil you'd like. You can follow our blending guide for more information on how to do this.
How do I use my essential oils for odour removal?
It's all well and good to select essential oils that are proven to fight odours, but how do we actually get them to work? We're sharing some effective methods for fighting popular odour spots in the home.
How to get rid of pet odour
Smelly pets are a key cause of unpleasant aromas in the home. Worst of all, pet owners can often become blind to these scents as they appear more and more.
Here's a quick and easy recipe for fighting them off with essential oils.
You will need:
Method:
Add two cups of water to your spray bottle. If your bottle is slightly too big or small, fill it to around the 3/4 mark.
Add your essential oils using the dropper provided.
Shake the bottle vigorously and spray the room as needed.
Continue to shake the bottle as you use it. This will prevent the oil and water from separating too much as you spray.
Note: It's important to keep in mind that some essential oils can be toxic to pets. Always consult with your vet before using any essential oils around animals.
How to get rid of shoe odours
Wondering how to get rid of odour in shoes? Stinky feet are never a good look, so here's a DIY deodorising powder recipe to help banish them indefinitely.
You will need:
Method:
Using a wide funnel, fill the shaker bottle about halfway with the baking soda.
Fill up the rest with corn starch or arrowroot powder, leaving just a little bit of room at the top.
Add your essential oils, one at a time, to the powder.
Screw on the cap and shake well to mix.
Sprinkle the powder into your shoes and move them back and forth to get it across the entire footbed.
Wear immediately or leave overnight.
How to get rid of bad odour from fridges
No one likes the nasty smells of leftovers lingering in their fridge. This quick and easy deodoriser can conquer bad smells and leave only the freshest notes inside. Here's how to make it.
You will need:
Method:
Open up the jar and place the lid to one side. You'll want to keep the jar open for the deodoriser to work.
Add your baking soda to the jar. You can also mix it with food-grade diatomaceous earth if you have this to hand.
Add your lemon essential oil. Stir with a wooden spoon to mix well.
Place in your fridge and enjoy the pleasant aromas!
Note: To get rid of fridge odour, lemon oil is a always good choice as it mimics existing foods in our pantries, however any citrus oil will also work for this recipe.
How to get rid of bin odour
Stinky bins are another common culprit for bad odours. Even if we take them out regularly, a lot of bacteria can still linger on the inside, leading to smelliness.
This homemade bin spray can help eliminate nasty odours while also preventing them from coming back. Here's a quick recipe on how to make it.
You will need:
Method:
Add your vinegar to the spray bottle. Dark bottles are best as they won't be affected by the potent essential oils over time.
Add your essential oils, one at a time, to the bottle.
Fill the remainder of the bottle with distilled OR cool filtered water.
Shake well to mix and use as needed.
Frequently Asked Questions
Is there an essential oil that smells like clean laundry?
While there is no essential oil that will perfectly capture the scent of clean laundry, floral oils like lavender are usually a popular choice. You can also try adding a fresh linen fragrance oil to your clothes instead.
Can I use essential oils for body odour?
Yes! When diluted with a carrier oil, essential oils work great as natural deodorant substitutes.
Fighting odours with essential oils is the perfect way to keep your home naturally smelling great. Feel free to swap any oils on our list with your favourites, and remember to always exercise caution around pets or young children.