7 January 2022 / Laura Garvin Gomez
How to make a natural surface cleaner with citrus essential oils
Leave your home sparkling clean with this easy-to-make, all-natural citrus spray.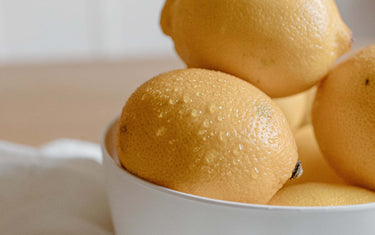 This all-natural surface cleaner can help protect the health of you and your family.
Citrus essential oils are known for their impressive cleaning abilities, and have long had ties to immune strength and resilience. If you're looking to replace some of your cleaning products with natural solutions, then you might want to try incorporating citrus oils into your cleaning routine.
How to make a natural surface cleaner with citrus essential oils
Ingredients:
If you want to substitute one or both of these oils for other citrus oils, such as grapefruit or bitter orange, then feel free to do so.
You will also need:
A large mixing bowl
A reusable spray bottle
Method:
In a large bowl, mix baking soda and vinegar. You may want to wear protective eye-gear as the mixture will fizz.
Pour in the water and mix carefully.
Add in the essential oils. Mix everything together.
Pour the mixture into the reusable spray bottle and shake gently.
Spray onto hard surfaces and wipe with a damp cloth to leave them smelling amazing!
Please note that this mixture should not be used on marble or wood.
{ let idx = null; product.variants.forEach((v, i) => { if (v.featured_image && v.featured_image.id == $event.detail) { idx = i; } }); if (idx !== null) swiper.slideTo(idx, 0); }" x-init="() => { if (variants.length > 1) { const images = product.variants.map(v => { if (v.featured_image) { return `
`; } }) appendSlides(images); } else { if (product.featured_image) { appendSlides(`
`); } } }" >