5 min read / 27 January 2022 / Laura Garvin Gomez
Benefits and Uses of Ravensara Oil
Ravensara's healing properties are crucial in Madagascan traditional medicine.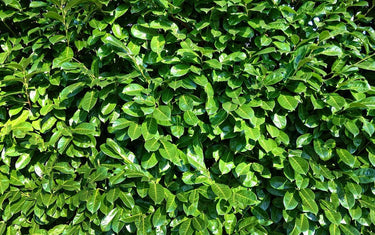 The oil from this Madagascan rainforest tree is praised in traditional Madagascan medicine as a 'cure-all' remedy.
The name 'ravensara' comes from a Malagasy phrase that can be translated to 'leaves that are good for you' – a pragmatic name for a very useful oil.
Ravensara essential oil can protect our health in a number of ways and has powerful antimicrobial abilities, so it's no wonder that it was considered so crucial to Madagascan medicine.
If you're curious about the effects of this niche essential oil, we'll be running through all its benefits and uses, plus its curious botanical history.
What is Ravensara Essential Oil?
Ravensara is often confused with another oil of a similar name, known as "ravintsara". Both oils are said to come from the Cinnamonum camphora tree, but the area from which the oil has extracted has earned it two - very different- botanical names.
Extracted via steam distillation from the leaves of this tropical Madagascan tree, ravensara oil is usually named Ravensara aromatica, while oils produced from the bark are known as Ravensara anisata.
Ravensara is uncommon in aromatherapy circles as a result of this confusion, as well as the oil's aromatic similarities to eucalyptus oil. Both oils contain a camphoraceous scent profile with a strong, refreshing scent.
Despite its similarities to eucalyptus, ravensara oil has very different benefits that can be incredibly useful beyond scent alone. Its tropical roots have earned it many holistic uses that are still adopted by aromatherapists today.
What are the health benefits of Ravensara Essential Oil?
While it may not be the most researched essential oil out there, there is strong traditional evidence to back up the many benefits of this hidden, therapeutic gem.
Some benefits of ravensara essential oil include:
Reducing the severity of allergic reactions
Acting as an effective antioxidant
Showing antibacterial and antiviral properties
Lifting mood and encouraging positivity
Can ravensara essential oil reduce the severity of allergic reactions?
One of the most unique properties of ravensara oil is its positive effect on allergy symptoms.
A study in 2016 found that exposure to ravensara may help to build resistance against allergenic substances and even reduce the severity of allergic reactions.
This suggests that ravensara oil could play a crucial role in managing allergies and decreasing their impact on quality of life. The oil is generally considered non-sensitising and non-irritating, and so is unlikely to have any adverse effects.
If your allergic reaction is serious or life-threatening, however, it's still of the utmost importance to visit a doctor immediately for treatment.
Is ravensara oil an antioxidant?
Ravensara oil contains limonene, a component known for its antioxidant properties.
These properties help the oil to inhibit the activity of free radicals in the body and prevent oxidising damage. This protects cells and organs and reduces our risk of some serious diseases.
These effects can also be used on the skin to help protect our complexions from environmental irritants such as sunlight or pollution, as these can speed up the destruction caused by free radicals.
Antioxidant oils such as ravensara can play an important role in protecting our overall health in the long term. Learn more about antioxidant essential oils and what they can do for you.
Does ravensara essential oil have antibacterial and antiviral effects?
Ravensara oil has strong antibacterial abilities, helping to battle harmful microbes and keep them out of our homes and bodies.
These abilities make it a great addition to home cleaning sprays. You can try adding a few drops of ravensara oil to a spray bottle of water to experience these benefits.
Ravensara also has powerful antiviral properties. These properties are often employed to combat viruses and protect the body from viral infection.
Alongside using ravensara essential oil in cleaning, you may also want to try diffusing and inhaling the oil regularly to effectively guard health.
Can ravensara oil inspire happiness and reduce stress?
Ravensara oil doesn't just protect our bodies from infection; the oil can also play a role in preventing our mood from sinking.
Ravensara is generally considered a positive oil, helping to promote happiness, relieve stress, and give our energy a boost. Diffusing ravensara may help us to work through periods of low mood.
How to use Ravensara Essential Oil
Thanks to its welcoming aroma, there are many ways your can use ravensara essential oil to help lift mood, improve symptoms of illness, and protect your body externally. Here are some of the most popular ways to incorporate it.
Aromatherapy
The refreshing, eucalyptus-like scent of ravensara oil is a great choice for any home.
Diffusing it at the start of your day can help uplift your emotions and encourage a relaxed state of mind, while inhaling it in the evenings can help you forget about any pressures that may have occurred.
If you're feeling a little under the weather, ravensara oil can also help clear your airways and increase your immunity over time. Try adding 5-8 drops to your electric diffuser or oil burner.
Skincare
The antioxidant effects of ravensara oil also make it an effective choice for skincare.
You can try making your own, all-natural cleanser using a few drops of ravensara oil and a non-comedogenic carrier oil, or you can sprinkle a few drops into your existing skincare products for a protective boost.
Always remember to perform a patch test of the oil before use.
Cleaning
Antibacterial and antiviral, ravensara oil can help protect your surfaces from harmful build-up between deep cleans.
Add a few drops to a spray bottle filled with water, shake well, and spritz as needed onto hard surfaces in your kitchen and dining areas.
Candle and soap making
Ravensara oil makes for a fantastically impactful top note, sporting the same freshness as eucalyptus but with a slightly sweeter edge.
Try making your own soaps, candles, and wax melts at home using this unique scent by following a trusted recipe.
History of Ravensara Essential Oil
The complicated associations between ravensara and ravintsara have led to a confused botanical history.
Some claim that ravensara is merely a Latinisation of the Malagasy word ravintsara, while others argue that both are derived from entirely different Madagascan trees. This means that discoveries about its benefits are often bled together and, to this day, are difficult for scientists to distinguish.
Either way, it is clear that both botanicals were used extensively in Madagascan medicine for their powerful effects against bacteria and viruses.
Ravensara is a truly multipurpose plant and holds many benefits for our bodies and minds. Although the oil was only extracted and used in aromatherapy relatively recently, the leaves of the ravensara tree are steeped in a trusted medical and spiritual history.
{ let idx = null; product.variants.forEach((v, i) => { if (v.featured_image && v.featured_image.id == $event.detail) { idx = i; } }); if (idx !== null) swiper.slideTo(idx, 0); }" x-init="() => { if (variants.length > 1) { const images = product.variants.map(v => { if (v.featured_image) { return `
`; } }) appendSlides(images); } else { if (product.featured_image) { appendSlides(`
`); } } }" >