4 February 2022 / Caitlin Devlin
How to make rose petal potpourri for Valentine's Day
Fill your home with a naturally romantic scent this Valentine's Day.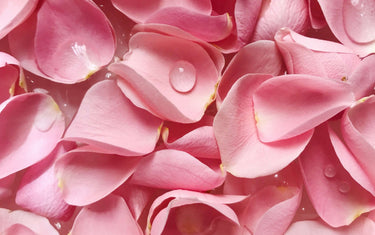 If you're stuck for the perfect date-night centrepiece, a romantic rose-petal potpourri is the perfect DIY activity.
Potpourri not only makes for a beautiful living room feature, but it can act as a diffuser, dispersing your chosen essential oils around the room for a lasting floral scent.
Celebrating a friends Valentine's this year? Divide the finished potpourri into glass jars and hand out to loved ones as a thoughtful Valentine's gift.
This recipe is also completely customisable – swap out whatever floral elements and essential oils you want for a finished product that is personal to you and your loved ones.
This recipe requires you to dry your rose petals which can take up to three days, so don't wait until Valentine's Day to make it!
Ingredients:
You will also need:
A large baking tray
A mason jar, clear vase, or glass bowl
Method:
Gently pull the petals off the twelve scented roses and dispose of the stems. Spread the rose petals in a thin layer over the baking tray. You may want to use more than one tray depending on the size, as you want to avoid piling the petals up.
Place the petals out of direct sunlight somewhere warm and dry. Allow 2-3 days for the petals to dry completely.
Place the petals in your potpourri container and arrange as desired.
Sprinkle the sprigs of rosemary and lavender buds throughout your potpourri, moving your hand through the petals to allow the decorations to disperse.
Add your essential oils by dropping them over the potpourri. The quantity of oils is flexible so feel free to customise based on the size of your container and your own personal preference.
Place in a prominent position in the room and top up with essential oils as needed. Enjoy!